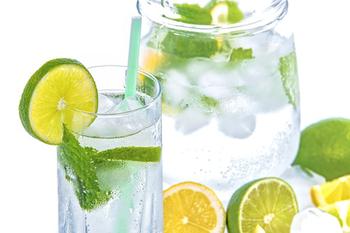 The Goodwater Water Works and Sewer Board provides water and sewer service to the Town of Goodwater and other areas outside the town limits. Board members are Clyde Whetstone, Curtis Fuller, and Elmore Unbehant. The Goodwater Water Works is a purchase water system getting its water from the City of Alexander City. The Goodwater Water Works Office is located inside the Goodwater City Hall. Please contact the office at 256-839-6301 option 1 for assistance with any issues with your water service or to make payments. The office has a drive-thru and a night drop box for your convenience. Water Bills come out on the 1st of each month, are due by the 10th, and late on the 15th. Meter is normally read beginning around the 20th of each month and disconnects for non-payment are usually done at this time. If you do not receive a bill for whatever reason please contact the office as soon as possible.
Some helpful information:
New water service with an existing meter requires a $125.00 non-refundable service fee.
New water service requiring main line tap requires a $125.00 non-refundable service fee and $500.00 plus cost tap fee. "Plus cost" means the customer is responsible for the cost of any unusual circumstance required to get water to their location such as extended pip distances, road bores, DOT permits, etc.
Customers within reach of the Sewer system are required by the City ordinance to be connected to the system.
There is no service fee to connect to system where a sewer tap already exists just a monthly charge based off your water consumption.
For new sewer service where there is no tap there will be a $500.00 tap fee plus cost of any piping or road bore or road repairs to connect.
We have the ability to send your water bills paperless via email. To set up this service please contact the office.
Shemekia Williams, clerk
22132 AL. Hwy 9
Goodwater AL 35072
Phone: 256-839-6301